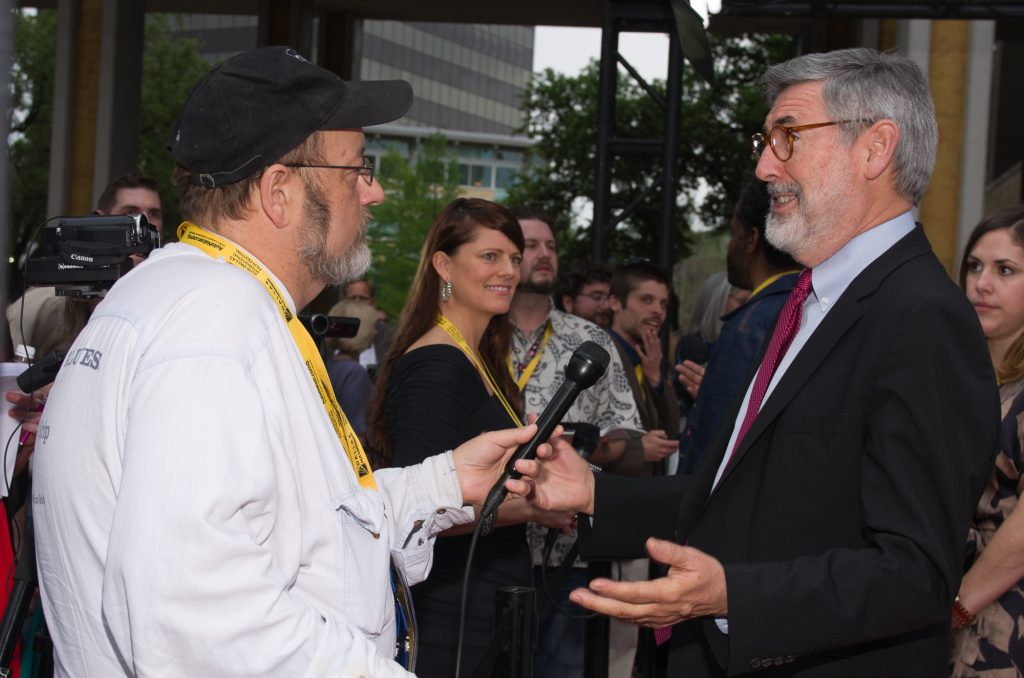 Gary Murray is an award winning columnist, critic and reviewer. Making his first movie at the tender age of 8, he shot live action and animated films in a number of different formats. He received a Bachelor of Science in Radio, Television, and Film from the University of Texas in Austin. Since then, he has performed different tasks both behind and in-front of the camera on commercial and industrial works, working in both digital and film formats.
In 1989, he began writing for the North Dallas Movie Review quickly becoming the featured writer. He has also written in-depth articles for Entertainment Showcase. He began his association with TheCityWeb.com in 2000 writing both film reviews and articles. Currently he is writing for PopSyndicate.com, BigFanBoy.com as well as the newest Internet web site Selig Film News, SeligPolyscope.com/FilmNews.
He is a founding member of the North Texas Film Critcs Association and has been President since 2009. As of this writing, he is finishing his first novel and pitching his first full-length motion picture.