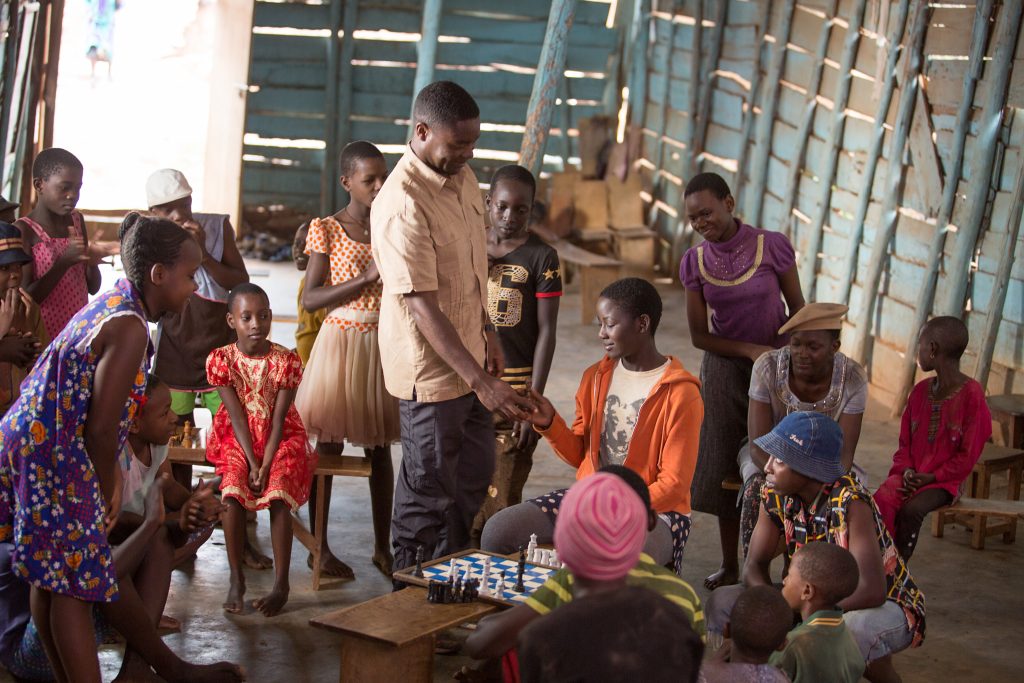 QUEEN OF KATWE
By: John 'Doc' Strange
This year we have seen several films about the human condition. When they are well made, we gain not just an insight into their lives but into their hearts. Queen of Katwe is just such a film.
Set in the slums of Katwe, Uganda, the film follows the life of a young lady, Phiona Mutesi (Madina Nalwanga), whose future looked to be selling maize (corn) for a few shillings at a time. She is the second of four children of a widow mother. The kids spend their days struggling to survive in an environment that would make any one of us quake in our boots.
Enter into this equation a man who believes in helping people by teaching them to think. Robert Katende's (David Oyelowo) method is teaching the game of chess. I love this idea. Chess is the perfect teaching tool for strategy and patience. The best players learn that patience allows them to lead their opponent into traps and end plays that they simply don't see coming.
Phiona's enlightenment comes when she happens upon the location where Robert is teaching other kids from Katwe the game. His brings porridge every day so that the kids start their learning with a full stomach (something they don't always get in their daily lives).
Phiona's brother joins her in this endeavor. Soon she begins to see the power of chess and falls deeply in love. Robert soon realizes he has discovered a true chess prodigy.
This film is based on a true story of the young lady from Uganda who finds a new life through the power of chess. Her life doesn't turn around overnight and she sees many trying times. She fights to find her courage; she experiences family problems that would have broken most people. In the end, it is her family that gives her the power to find her way.
I loved the way the kids in the shanty town blossomed under the tutelage of Mr. Katende. Their victories and especially their losses were all so full of emotion. These kids found a new family in their fellow players. In the end we see the blossoming of an amazing talent though many of the other kids were excellent players as well.
This is a film that runs the full gamut of emotions. I recommend Queen of Katwe to EVERYONE. I think that it will be a film whose life extends well past most of our lives. It will inspire kids the world over to try chess. I, personally, am going to pull my set out of storage and brush up on my skills. It has been too long since I experienced the thrill of leading an opponent into CHECKMATE!
(As an aside, I loved that we meet the actual people involved in this story side by side with their film counterparts as they give us an update on their lives!)
Directed by: Mira Nair
Cast: Lupita Nyong'o, David Oyelowo, Ntare Guma Mbaho Mwine, Madina Nalwanga, Russel Savadier, Esther Tebandeke, Maurice Kirya, Taryn Kyaze, Tebandeke Samuel, Charity Rose Pimer, Peter Odeke
MPAA Rating: PG (for thematic elements, an accident scene and some suggestive material)
Selig Rating: 5 Stars
Runtime: 124 Min.